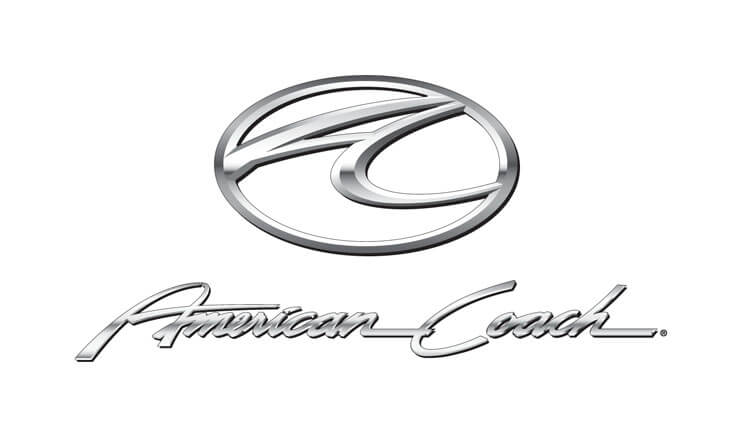 American Coach, a luxury RV brand within REV Recreation Group®, a subsidiary of REV Group® has added a mobile app to its Platinum Experience program. The PX™ app was created for '21 and '22 new model purchases and provides each owner with a convenient collection of information and resources that is customized to their coach and easily accessible wherever they are. The app includes helpful "getting started" tools and tips, warranties and manuals, and contact information for customer support, parts, and service.
"With the Platinum Experience and our industry-leading PX app, we're able to provide unparalleled assistance to our new owners as they become familiar with their American Coach motorhome," says Deb Stapel, Director of Marketing for REV Recreation Group's Class A products. "The app is outstanding because it simplifies and streamlines the 'get acquainted' phase that owners go through. We're excited since we believe we're one of the first in the industry to offer this level of superior service."
PX App Details
The PX app delivers convenient and full-featured support through an easy-to-use interface, searchable content, and a collection of user-friendly videos.
The videos cover how to use the DriveTech Transmission Controls; setting up and using the Firefly System; operating the slideouts and awnings; monitoring tire pressure; and more.
The app also provides easy access to warranty information and manuals that cover the motorcoach from top to bottom – from the coach and chassis to appliances and electronics.
The app's "Contacts" tab contains information to quickly connect with key resources, including the American Coach concierge team; 24/7 roadside assistance; American Coach customer service; REV RV Service & Repair; Freightliner Custom Chassis support; and nearby service centers.
In addition to the PX app, American Coach Platinum Experience members receive personal attention through a dedicated concierge team. Other exclusive benefits include: three years of complimentary roadside assistance through REV Assist; Platinum Warranty Protection that is above and beyond standard warranties; and a one-year membership in the American Coach Association, the brand's official owners' group.
For more information on the PX Experience, visit americancoach.com.
###
About REV Recreation Group, Inc.
REV Recreation Group is a REV Group® subsidiary and a leading manufacturer of Class A Gas and Diesel recreational vehicle brands. This company has one of the best and longest standing distribution networks in the industry and boasts some of the industry's most recognized and iconic brand names such as American Coach®, Fleetwood RV®, and Holiday Rambler®. REV Recreation Group is headquartered in Decatur, IN, which is also its principal manufacturing location. In addition, it operates two state-of-the-art service and repair centers and a genuine parts online warehouse.
About REV Group, Inc.
REV Group® companies are leading designers and manufacturers of specialty vehicles and related aftermarket parts and services. Our companies serve a diversified customer base, primarily in the United States, through three segments: Fire & Emergency, Commercial, and Recreation. They provide customized vehicle solutions for applications, including essential needs for public services (ambulances, fire apparatus, school buses, and transit buses), commercial infrastructure (terminal trucks and industrial sweepers) and consumer leisure (recreational vehicles). REV's diverse portfolio is made up of well-established principal vehicle brands, including many of the most recognizable names within their industry. Several of our brands pioneered their specialty vehicle product categories and date back more than 50 years. REV Group trades on the NYSE under the symbol REVG. Investors-REVG.