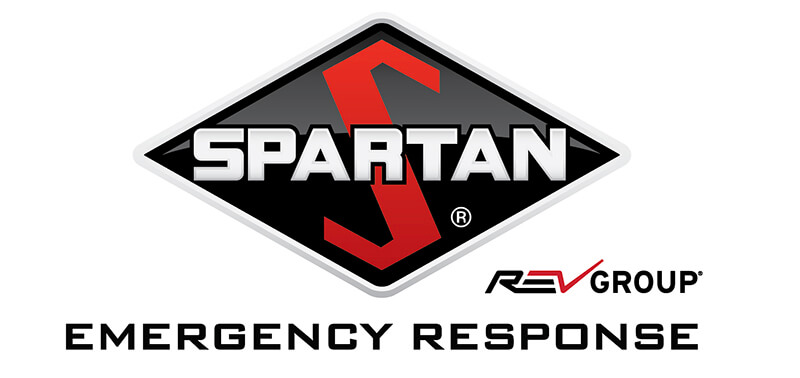 REV Group, a manufacturer of industry-leading fire apparatus brands including E-ONE, KME, Ferrara, and Spartan Emergency Response, is pleased to announce that Christopher (Chris) Wade has joined Spartan ER as Director of Sales. Previously with E-ONE for 14 years, Chris held roles of Aerial Sales Manager and Regional Sales Manager. Over the years, he also held prior positions with Spartan Motors and Ladder Tower, Inc.
"It's a tremendous value to have someone of Chris's caliber on our team," said Mike Virnig, Vice President of Sales, REV Fire Group. "His strong work ethic combined with his vast experience and knowledge of the fire industry makes him the ideal candidate to lead our sales efforts within the Spartan ER family."
"Joining a strong group of employees behind the distinguished lineage of the Spartan ER products is certainly exciting," said Chris Wade. "I look forward to being part of the team effort to supply communities with best-in-class emergency vehicles."
Chris earned his Bachelor of Arts degree from Kutztown University in Pennsylvania and his MBA from St. Joseph's University. Chris was also a Firefighter/EMT for the City of Reading, PA.
To find out more information about REV Fire Group or any of our apparatus brands, please visit www.revgroup.com/rev-group-best-fire-truck-manufacturers.
###
About Spartan Emergency Response
Spartan Emergency Response, a North American leader in the emergency response market and part of the REV Group, includes brands Spartan Authorized Parts, Spartan Factory Service Centers, Spartan Fire Chassis, SmealTM, and Ladder TowerTM. Spartan Emergency Response vehicles are well known for safety, quality, durability, aftermarket product support, and first-to-market innovation. The company operates facilities in Michigan, Pennsylvania, South Dakota, and Nebraska.
About REV Group, Inc.
REV Group (REVG) is a leading designer, manufacturer, and distributor of specialty vehicles and related aftermarket parts and services. We serve a diversified customer base, primarily in the United States, through three segments: Fire & Emergency, Commercial, and Recreation. We provide customized vehicle solutions for applications, including essential needs for public services (ambulances, fire apparatus, school buses, and transit buses), commercial infrastructure (terminal trucks and industrial sweepers) and consumer leisure (recreational vehicles). Our diverse portfolio is made up of well-established principal vehicle brands, including many of the most recognizable names within their industry. Several of our brands pioneered their specialty vehicle product categories and date back more than 50 years. REV Group trades on the NYSE under the symbol REVG. Investors-REVG