the rev drive business system
is our winning formula to create value for our stakeholders. Like the well-engineered specialty vehicles we manufacture, the REV Drive Business System indentifies, prioritizes, connects and aligns our capabilities to achieve our goals.
REV DRIVE IS GUIDED BY OUR VISION, MISSION AND VALUES.
IT IS A FRAMEWORK ON HOW OUR STRATEGY DRIVES EXECUTION.
IT DEFINES HOW WE ORGANIZE AND ALIGN OUR CAPABILITIES.
IT IS CENTERED ON VALUE CREATION FOR OUR STAKEHOLDERS.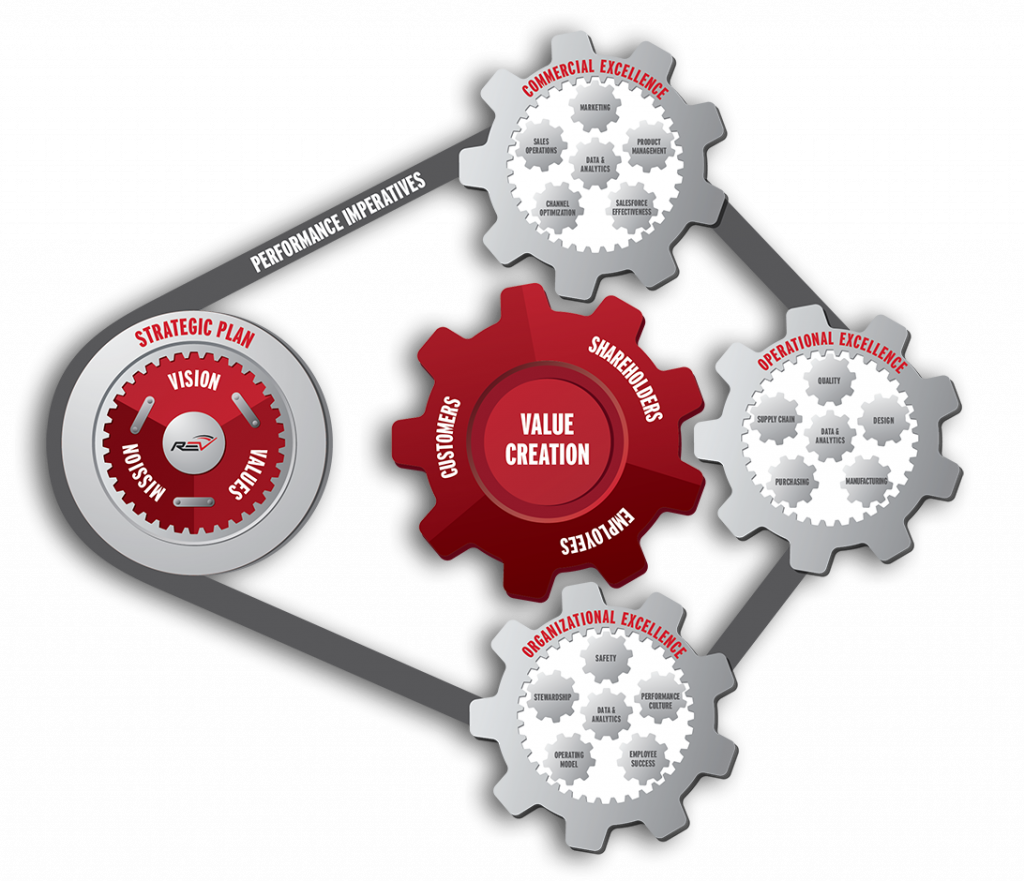 Learn More About our Investor Relations