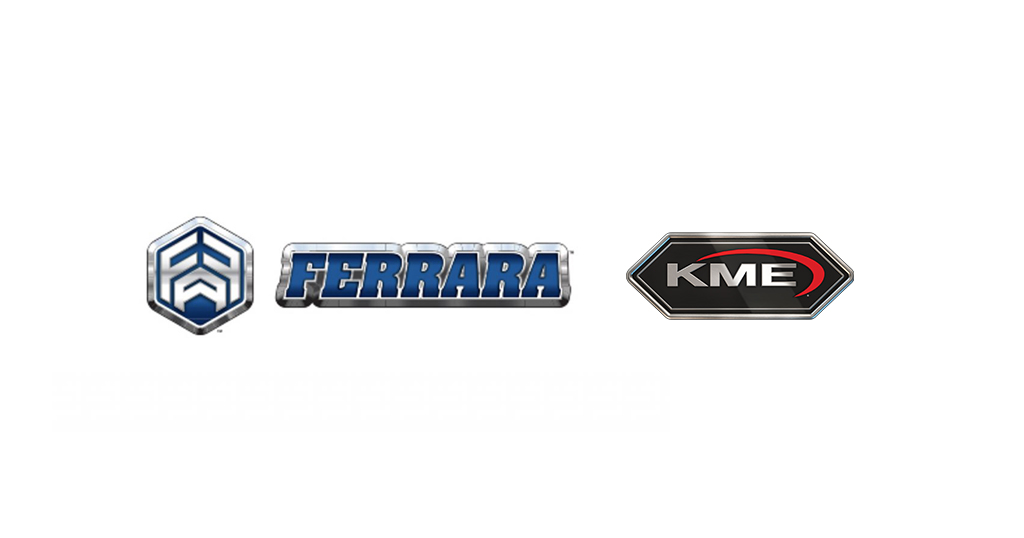 REV Fire Group, comprised of REV Group, Inc. fire apparatus manufacturing subsidiaries, is proud to announce today that Bulldog Fire Apparatus, Inc. has acquired the Louisiana Ferrara dealership and will expand into the state as the new Ferrara™ and KME® authorized dealer.
This acquisition by Bulldog Fire Apparatus supports REV Fire Group's strategic plan to offer a more customer centric business approach solely focused on selling and servicing apparatus and equipment in the state of Louisiana.
"As a well-respected provider of fire apparatus and equipment, we are thrilled to have Bulldog Fire Apparatus at the forefront, supporting our current customers, cultivating new relationships, and supporting our growth strategy in Louisiana," said Mike Virnig, REV Fire Group's Vice President of Sales.
Bulldog Fire Apparatus Grows National Presence with REV Fire Group
Bulldog Fire Apparatus is a well-established and long-time dealer with four separate locations across three states with full service and sales capability for both Ferrara and KME brands. The company has purchased a nearly 18,000 square foot facility with an additional 3.25 acres to expand in Prairieville, LA. This move marks Bulldog's first venture into the Southeast, bringing its expertise in best-in-class sales and service to this growing market in the fire servi
"Opening a new location in Louisiana is a major commitment and long-term investment that we believe will benefit Ferrara and KME customers across the state" said Bulldog Apparatus' President/CEO Jeffrey Mazza. "The new facility will allow us to build new relationships while providing the same quality products our customers know and trust."
In addition to expanding to Louisiana, Bulldog Fire Apparatus has appointed Bert McCutcheon as Chief Operating Officer to oversee the day-to-day operations of the entire company with a focus on the recent dealership acquisition.
McCutcheon joins the team with over 30 years of industry experience, most recently serving as the Vice President of Product Development for REV Fire Group. Prior to that he spent his career at Ferrara Fire Apparatus starting as a shop helper in 1988 and working his way up to Chief Operating Officer and Vice President/General Manager.
"Bert's knowledge and expertise will play a key role in moving our growth strategy forward," stated Jeffrey Mazza. "These investments support our long-term vision of becoming one of the industry's premier fire truck dealers nationally.
###
About REV Group, Inc.
REV Group companies are leading designers and manufacturers of specialty vehicles and related aftermarket parts and services, which serve a diversified customer base, primarily in the United States, through three segments: Fire & Emergency, Commercial, and Recreation. They provide customized vehicle solutions for applications, including essential needs for public services (ambulances, fire apparatus, school buses, and transit buses), commercial infrastructure (terminal trucks and industrial sweepers), and consumer leisure (recreational vehicles). REV Group's diverse portfolio is made up of well-established principal vehicle brands, including many of the most recognizable names within their industry. Several of REV Group's brands pioneered their specialty vehicle product categories and date back more than 50 years. REV Group trades on the NYSE under the symbol REVG. Investors-REVG
Bulldog Fire & Emergency Apparatus was established in 1933 as a fire apparatus manufacturer. Over the years, the company evolved to represent other emergency vehicle manufacturers, including KME Fire Apparatus, Ferrara Fire Apparatus, Fouts Bros. Fire Apparatus, Ward Apparatus, Demers Ambulances, Braun Ambulances, Crestline Ambulances, and Osage Ambulances. Today, they are a one-stop shop from sales to service. They offer in-shop and on-site repair, preventative maintenance, custom fabrication, accident repair, body and paintwork, refurbishments, remounts, equipment mounting, aerial and pump testing, antique restoration, and graphics. To learn more about Bulldog Fire & Emergency Apparatus, visit www.BulldogFireApparatus.com.