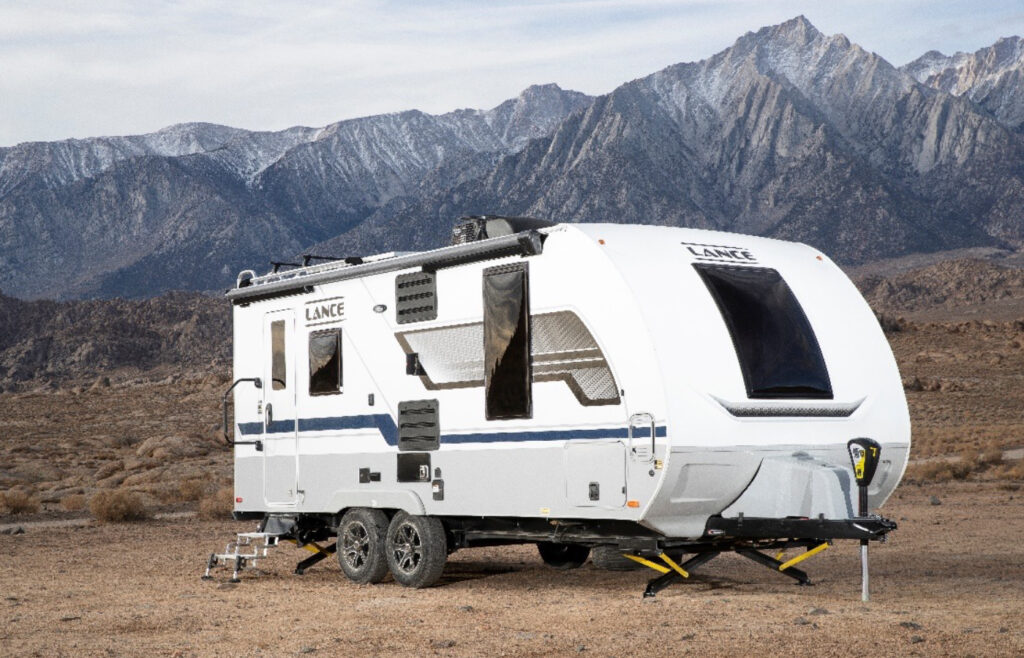 Lance Camper, manufacturer of high-quality, ultra-lightweight composite-built truck campers and travel trailers, is expanding its manufacturing footprint. In addition to its 22-acre campus in Lancaster, California, Lance will add an assembly plant and component warehouse in Decatur, Indiana.
The Lance Decatur facilities will produce travel trailers for Lance dealers in the eastern half of North America.
"With the growing interest in and demand for travel trailers, our Decatur facilities will help to better serve those dealers in the Midwest and in the East," said Mike Lanciotti, president, REV Recreation Group. "Adams County is known for its loyal and diligent workforce, many with expertise in RV manufacturing; we look forward to more employees joining the Lance team."
This expansion will create more than 100 jobs in Adams County with initial recruiting expected to begin in early April. Preliminary startup is planned for July, with production ramp-up to follow for six to eight months.
Lance received support both from Adams County and the Indiana Economic Develop Corporation in the form of property tax abatements and incentive-based tax credits. Tax credits are performance-based, meaning the company is eligible to claim incentives once Hoosiers are hired.
"As the RV Capital of the World, Indiana offers a business-friendly climate and skilled workforce for a variety of RV and camper manufacturers to increase production and meet rising demand of Hoosiers wanting to explore," said Ann Lathrop, executive vice president of global investments for the Indiana Economic Development Corporation. "We're excited Lance Camper has chosen to expand operations in Indiana and look forward to supporting the company's continued growth."
For more information about job openings, please visit Lance.
###
About Lance Camper
Founded in 1965 with headquarters in Lancaster, CA, Lance Camper Mfg. Corp. is the premier manufacturer of high-quality, ultra-lightweight composite-built truck campers and travel trailers in North America. Lance's recent 17th-year win of the RVDA's prestigious and coveted DSI (Dealer Satisfaction Index) Quality Circle Award reflects both Lance's product quality and service provided to Lance dealers and consumers. Lance Camper Mfg. Corp. is a subsidiary of REV Group, Inc.
About REV Group, Inc.
REV Group® companies are leading designers and manufacturers of specialty vehicles and related aftermarket parts and services, which serve a diversified customer base, primarily in the United States, through three segments: Fire & Emergency, Commercial, and Recreation. They provide customized vehicle solutions for applications, including essential needs for public services (ambulances, fire apparatus, school buses, and transit buses), commercial infrastructure (terminal trucks and industrial sweepers), and consumer leisure (recreational vehicles). REV Group's diverse portfolio is made up of well-established principal vehicle brands, including many of the most recognizable names within their industry. Several of REV Group's brands pioneered their specialty vehicle product categories and date back more than 50 years. REV Group trades on the NYSE under the symbol REVG. Investors-REVG