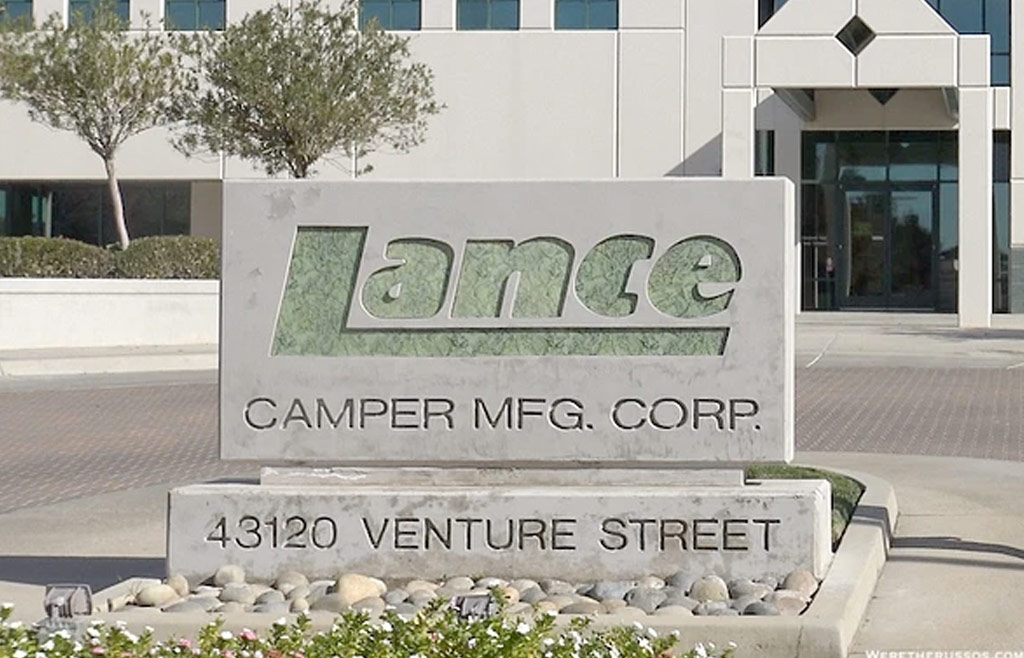 LANCASTER, CA – April 20, 2022 – Lance, the premier manufacturer of high-quality ultra-light travel trailers and truck campers, announces plant tours at its manufacturing facility in Lancaster, California will start back up next month for the public.
"The plant tour is simply the best way for our customers to see first-hand what makes a Lance a Lance," states Bob Rogers, Director of Marketing, Lance Camper. "Our plant tour video is our most viewed video in the company's history, and the only thing better than viewing on screen, is the in-person experience."
Tours will be available starting in May and will be hosted on the first and third Wednesday of each month, unless otherwise stated. Those interested can register via the company's website lancecamper.com/factory-tour/.
###
About Lance Camper
Founded in 1965 with headquarters in Lancaster, CA and a production facility in Decatur, IN, Lance Camper Mfg. Corp. is the premier manufacturer of high-quality, ultra-lightweight composite-built truck campers and travel trailers in North America. Lance's recent 17th-year win of the RVDA's prestigious and coveted DSI (Dealer Satisfaction Index) Quality Circle Award reflects both Lance's product quality and service provided to Lance dealers and consumers. Lance Camper Mfg. Corp. is a subsidiary of REV Group, Inc.
.
About REV Group, Inc.
REV Group® companies are leading designers and manufacturers of specialty vehicles and related aftermarket parts and services, which serve a diversified customer base, primarily in the United States, through three segments: Fire & Emergency, Commercial, and Recreation. They provide customized vehicle solutions for applications, including essential needs for public services (ambulances, fire apparatus, school buses, and transit buses), commercial infrastructure (terminal trucks and industrial sweepers), and consumer leisure (recreational vehicles). REV Group's diverse portfolio is made up of well-established principal vehicle brands, including many of the most recognizable names within their industry. Several of REV Group's brands pioneered their specialty vehicle product categories and date back more than 50 years. REV Group trades on the NYSE under the symbol REVG. Investors-REVG