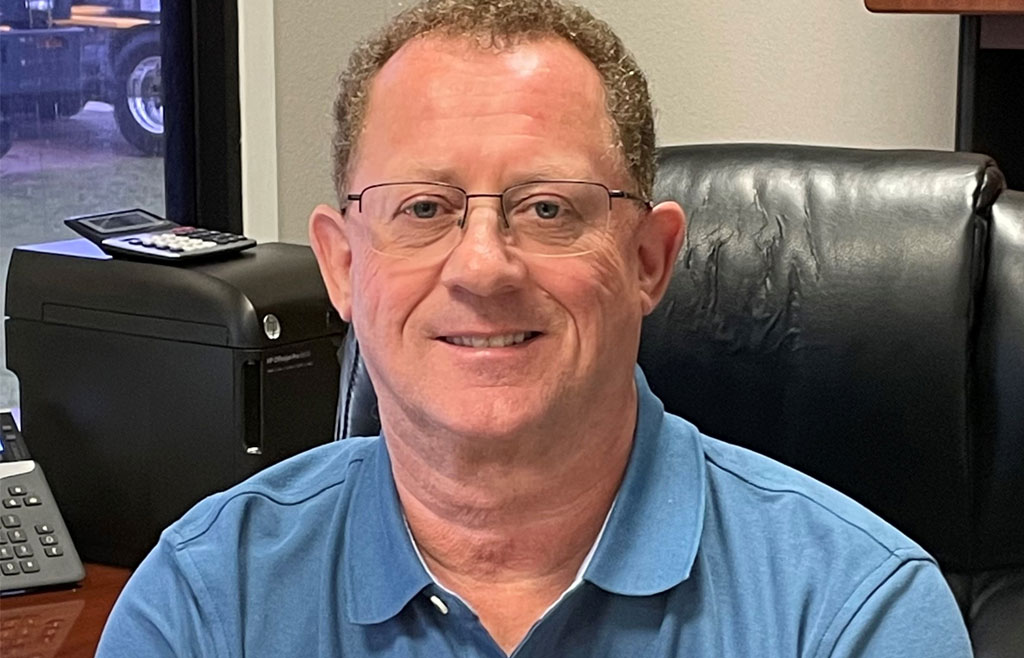 REV Group, Inc. (NYSE: REVG), which includes specialty vehicle manufacturers Capacity terminal tractors and LayMor street sweepers, announces the appointment of Joe Garton as Vice President and General Manager, Specialty Division. This role oversees the Capacity of Texas, LayMor and associated aftermarket parts businesses based in Longview, Texas. Garton will report to Brian Perry, President, REV Commercial Segment & SVP of Operations.
With more than 25 years of operations, supply chain and product management expertise in manufacturing and industrial environments, Garton previously served as the Director of Operations at Morgan Corporation, a division of JB Poindexter, where he managed 600+ team members across four manufacturing sites. Prior to Morgan Corp, Garton held progressive leadership roles with JMG Solar, Xunlight Corp and Pilkington PLC.
"In his role as VP/GM, Joe will be tasked with advancing our operational execution in Longview and building-out our team capabilities for long-term, sustainable growth," said Brian Perry, President, REV Commercial Segment. "Joe will continue to expand upon the great work the Longview team has done in ramping up production volumes to better serve our customers and grow market share."
Garton holds an Executive MBA from the University of Toronto, and a Bachelor of Business Administration from York University in Toronto.
###
About Capacity of Texas, Inc.
Capacity of Texas began in 1974, and over the past 45+ years, it has set the standard in what customers look for in a durable and hardworking yard truck. Part of the REV Group family of specialty vehicle companies (NYSE: REVG), customers will find Capacity Trucks in the busiest ports, rail terminals, and warehouse/distribution centers throughout the world. Known for superb design, innovative engineering, durability, and a customer-focused culture, Capacity's reputation for service has also grown with an ever-expanding network of dedicated dealers. For more information about Capacity Trucks, visit www.capacitytrucks.com.
About LayMor
Mobile Products, Inc. d/b/a LayMor, a REV Group subsidiary (NYSE: REVG), manufactures street sweepers for municipalities and contractors at its ISO:9001 facility in Longview, Texas. In addition to equipment sales, the company also supports its products with a full parts and service division. For more about LayMor, visit laymor.com.
About REV Group, Inc.
REV Group® companies are leading designers and manufacturers of specialty vehicles and related aftermarket parts and services, which serve a diversified customer base, primarily in the United States, through three segments: Fire & Emergency, Commercial, and Recreation. They provide customized vehicle solutions for applications, including essential needs for public services (ambulances, fire apparatus, school buses, and transit buses), commercial infrastructure (terminal trucks and industrial sweepers), and consumer leisure (recreational vehicles). REV Group's diverse portfolio is made up of well-established principal vehicle brands, including many of the most recognizable names within their industry. Several of REV Group's brands pioneered their specialty vehicle product categories and date back more than 50 years. REV Group trades on the NYSE under the symbol REVG. Investors-REVG