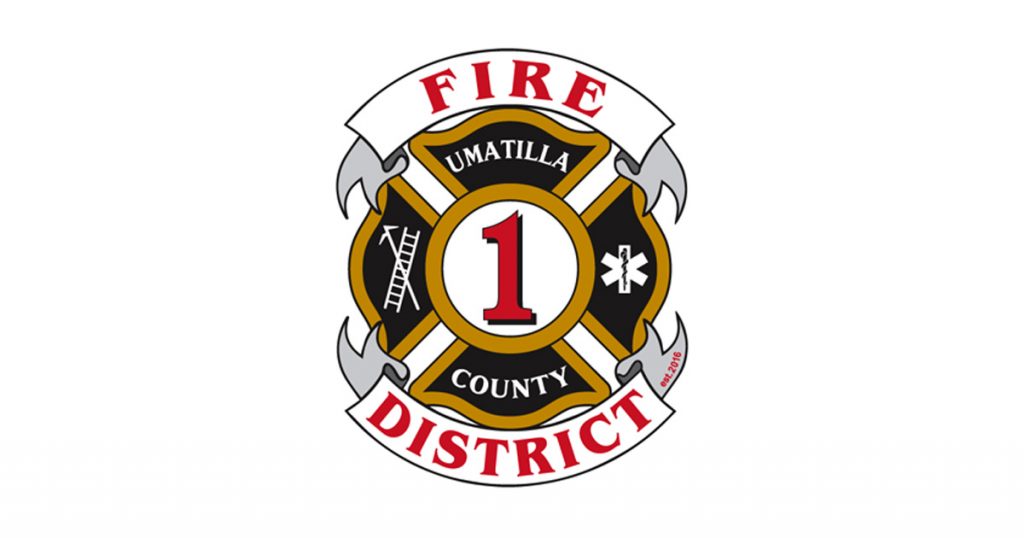 Spartan Emergency Response, a subsidiary of REV Group® and leading manufacturer of fire apparatus, is pleased to announce the Umatilla County Fire District No. 1 in Oregon has ordered a Smeal™ 100' Rear Mount Platform and a Spartan Star Series Pumper. These units were sold by authorized dealer True North Emergency Equipment.
Spartan Star Series Pumper key features include:
Spartan Metro Star® EMFD with 10" raised roof
Spartan Advanced Protection System®
Cummins® L9 450 HP engine
Advanced climate control system
Extreme duty interior
1750 GPM Waterous CSU pump
750-gallon water tank
30-gallon foam cell
FoamPro 2002 foam system
Blackout package
Booster reel
Low hosebed configuration
Right side ladder compartment
Wheel well storage
Smeal 100' Rear Mount Platform key features include:
Spartan Gladiator® EMFD with flat roof
Cummins® X12 500 HP engine
Spartan Advanced Protection System®
1750 GPM Waterous CSU20 pump
400-gallon tank
20-gallon foam cell
275 cubic feet of compartment storage
Blackout package
1250 lbs. Dry/ 625 lbs. wet tip load
1500 GPM flow capacity
5 sq. ft. working space in platform
4 H-style outriggers
Bi-fold platform doors
The new apparatus are part of the district's vehicle replacement plan, which included the purchase of two Spartan Emergency Response® pumpers three years ago.
"Morale has been improved with the addition of these new apparatus and the community pride is going strong," said Chief Scott Stanton. "Spartan Emergency Response and Smeal have proven to deliver a quality product, and True North Emergency Equipment has been great about responding to or taking care of any questions or concerns we've had."
"The Spartan ER and Smeal teams are humbled to have had the Umatilla County Fire District expand their fleet further with us based on the value of the previously delivered units," said Chris Wade, Director of Sales, Spartan Emergency Response. "We look forward to another opportunity to dedicate our labor to this additional fire apparatus and provide the district, and its citizens, dependable, quality vehicles."
###
About Spartan Emergency Response
Spartan Emergency Response®, comprised of REV Group subsidiaries Spartan Fire, LLC, Smeal SFA, LLC, Smeal LTC, LLC and Smeal Holding, LLC, is a North American leader in the emergency response market and offers brands including Spartan Authorized Parts, Spartan Factory Service Centers, Spartan Fire Chassis®, Smeal™, and Ladder Tower™. Spartan Emergency Response vehicles are well known for safety, quality, durability, aftermarket product support, and first-to-market innovation. The company operates facilities in Michigan, Pennsylvania, South Dakota, and Nebraska.
About REV Group, Inc.
REV Group® companies are leading designers and manufacturers of specialty vehicles and related aftermarket parts and services, which serve a diversified customer base, primarily in the United States, through three segments: Fire & Emergency, Commercial, and Recreation. They provide customized vehicle solutions for applications, including essential needs for public services (ambulances, fire apparatus, school buses, and transit buses), commercial infrastructure (terminal trucks and industrial sweepers), and consumer leisure (recreational vehicles). REV Group's diverse portfolio is made up of well-established principal vehicle brands, including many of the most recognizable names within their industry. Several of REV Group's brands pioneered their specialty vehicle product categories and date back more than 50 years. REV Group trades on the NYSE under the symbol REVG. Investors-REVG
Cummins® is a registered trademark of Cummins Inc., used by permission, all rights reserved.