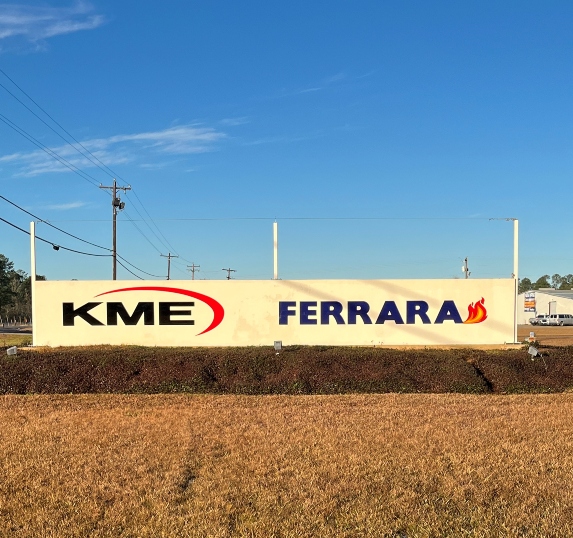 BROOKFIELD, WI – March 14, 2023 – REV Group, Inc. (NYSE: REVG), a leading company that designs and manufactures specialty vehicles in the fire & emergency, commercial and recreation industries, announces Robert "Montie" Watson as the new Vice President and General Manager of the Holden, Louisiana facility which produces Ferrara and KME fire trucks. Watson will report to Dan DesRochers, President, REV Fire Group.
With over 35 years of operations, supply chain and product management expertise in manufacturing and industrial environments, Watson joins REV Group from J.B. Poindexter & Company where he held various roles of increasing responsibility within the company's business units, most recently as Vice President of Fleet Strategic Accounts for Morgan Truck Body and Vice President of Operations for Leer Truck Accessories Group. Watson has also served in operational leadership roles with Cintas Corporation, Caldwell Manufacturing, Digital Optics Corporation and Alcatel Telecommunications.
"Montie has the manufacturing industry experience and significant lean production skills to help our Holden facility increase efficiencies and throughput and ensure on-time deliveries to our customers," said Dan DesRochers, President, REV Fire Group. "We are delighted to welcome Montie to the team and look forward to his leadership in the next phase of growth for Ferrara and KME, two renowned fire apparatus brands."
Watson served as a Lieutenant in the United States Navy and holds a Bachelor of Science in Civil Engineering from Auburn University.
###
About Ferrara Fire Apparatus, Inc.
Ferrara, a subsidiary of REV Group, builds custom, heavy-duty fire apparatus for municipal and industrial fire departments. Located in Holden, Louisiana, Ferrara is focused on protecting firefighting personnel with a custom chassis line and extruded aluminum body that exceeds NFPA and industry safety requirements. For over 30 years, Ferrara has led performance standards by delivering custom-engineered fire trucks that provide maximum response capabilities.
About Kovatch Mobile Equipment Corp.
KME, a subsidiary of REV Group, engineers, and custom manufactures a full range of fire apparatus for municipal, federal, and wildland/urban interface markets. Additional information on KME can be found at kmefire.com.
About REV Group, Inc.
REV Group companies are leading designers and manufacturers of specialty vehicles and related aftermarket parts and services, which serve a diversified customer base, primarily in the United States, through three segments: Fire & Emergency, Commercial, and Recreation. They provide customized vehicle solutions for applications, including essential needs for public services (ambulances, fire apparatus, school buses, and transit buses), commercial infrastructure (terminal trucks and industrial sweepers), and consumer leisure (recreational vehicles). REV Group's diverse portfolio is made up of well-established principal vehicle brands, including many of the most recognizable names within their industry. Several of REV Group's brands pioneered their specialty vehicle product categories and date back more than 50 years. REV Group trades on the NYSE under the symbol REVG. Investors-REVG