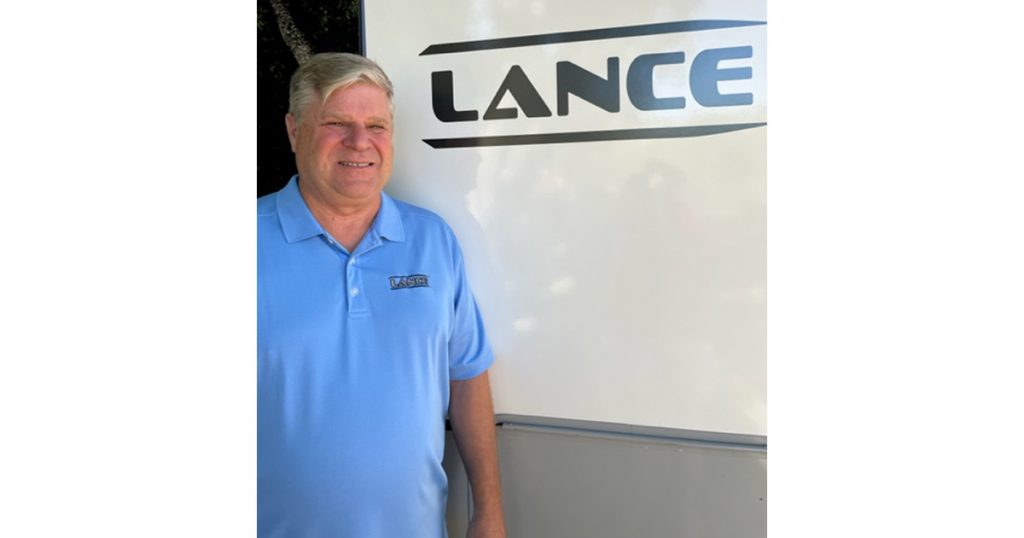 Lance Camper announces the appointment of Scott Almquist as National Sales Manager. Almquist will report to Gary Conley, Vice President and General Manager, Lance Camper Mfg. and manage the sale of products produced at the Lancaster, CA, and Decatur, IN locations.
"We are very pleased to be able to promote Scott to the sales leadership position at Lance Camper. Scott has been an integral part of the legacy brands success of the past 27 years and has the experience to help Lance to the next level," states Conley
Almquist began his career selling Lance products over three decades ago, starting as a salesman at a dealership in Minnesota and joining the Lance Factory as a Regional Sales Manager for the last 27 years.
While Almquist has covered chiefly the Midwest and Southwest during his tenure as a Regional Sales Manager, he has worked shows for Lance in every section of the country. He understands the different needs of dealers across the nation.
Almquist Studied Business management at the Minnesota School of Business and has spent many years volunteering with the Boy Scouts of America in the fundraising role for the local chapter.
###
About Lance Camper Manufacturing Corp.
Founded in 1965, with headquarters in Lancaster, CA, Lance Camper. is the premier manufacturer of high-quality ultra-lightweight composite-built truck campers and travel trailers in North America. RVs, Lance's recent 17th-year win of the RVDA's prestigious and coveted DSI (Dealer Satisfaction Index) Quality Circle Award, is a direct reflection of this quality in both their products and the service provided to Lance dealers and consumers for the past 55 years. Lance Camper Mfg. Corp. is a subsidiary of REV Group, Inc.
About REV Group, Inc.
REV Group® companies are leading designers and manufacturers of specialty vehicles and related aftermarket parts and services. Our companies serve a diversified customer base, primarily in the United States, through three segments: Fire & Emergency, Commercial, and Recreation. They provide customized vehicle solutions for applications, including essential needs for public services (ambulances, fire apparatus, school buses, and transit buses), commercial infrastructure (terminal trucks and industrial sweepers) and consumer leisure (recreational vehicles). REV's diverse portfolio is made up of well-established principal