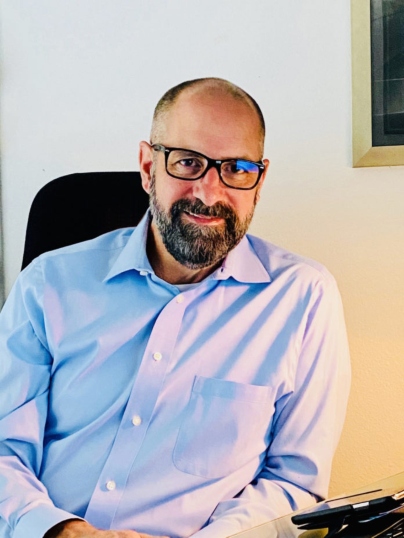 BROOKFIELD, WI – April 17, 2023 – REV Group, Inc. (NYSE: REVG), a leading company that designs and manufactures specialty vehicles in the fire & emergency, commercial and recreation industries, announces the promotions of Mike Virnig and Andy Thompson to lead REV Fire Group.
Effective immediately, Virnig assumes the role of President, REV Fire Group, replacing Dan DesRochers, and will oversee fire apparatus brands E-ONE®, KME®, Ferrara™, Spartan Fire Chassis™, Spartan Emergency Response®, Smeal™, and Ladder Tower™. He has been the Vice President, Global Sales and Marketing for REV Fire Group since 2018. With remarkable knowledge and an impressive commercial track record in the fire apparatus industry, Virnig will report directly to Mark Skonieczny, Interim President and CEO of REV Group. He previously served as the Vice President of Sales for Spartan Emergency Response, General Manager for Rush Peterbilt California and has owned multiple companies throughout his career.
Thompson will serve as Chief Operating Officer of REV Fire Group, managing manufacturing operations across all brands. Thompson joined REV Group in 2021 as Vice President of Operations, bringing his extensive experience in manufacturing operations, supply chain, and Lean/Six Sigma methodologies to the REV enterprise. Most recently Thompson served as Interim Vice President and General Manager of the Holden fire manufacturing facility, where he helped increase plant efficiencies and throughput. Prior to joining REV Group, Thompson was the Senior Director of Operations at L3 Harris Technologies and held progressive roles within Gleason Corporation and IMI plc.
"REV Fire Group has tremendous opportunity to continue its leadership in innovation and safety technology while delivering against strong demand," said Mark Skonieczny, Interim President and CEO, REV Group. "Mike and Andy have a proven track record of commercial and operational performance within the fire industry to unlock REV Fire Group's full potential; we are excited for the future under their leadership."
###
About REV Group, Inc.
REV Group companies are leading designers and manufacturers of specialty vehicles and related aftermarket parts and services, which serve a diversified customer base, primarily in the United States, through three segments: Fire & Emergency, Commercial, and Recreation. They provide customized vehicle solutions for applications, including essential needs for public services (ambulances, fire apparatus, school buses, and transit buses), commercial infrastructure (terminal trucks and industrial sweepers), and consumer leisure (recreational vehicles). REV Group's diverse portfolio is made up of well-established principal vehicle brands, including many of the most recognizable names within their industry. Several of REV Group's brands pioneered their specialty vehicle product categories and date back more than 50 years. REV Group trades on the NYSE under the symbol REVG. Investors-REVG
Investors:
Drew Konop
VP, Investor Relations & Corporate Development
+1.262.957.4594 (mobile)
investors@revgroup.com
Media:
Julie Nuernberg
Director of PR & Social Media
+1.262.389.8620 (mobile)